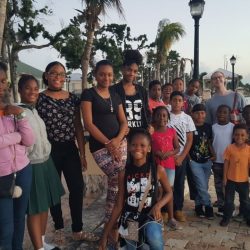 [This blog post is part of a three-way interview between Kristoffer Friis Bøegh, Jeroen Willemsen and Ana Paulla Braga Mattos.]
Kristoffer Friis Bøegh is a PhD-researcher at Aarhus University. He conducted fieldwork on Crucian, an English-based creole language spoken on St. Croix in the US Virgin Islands. He has published on creoles and African languages and is currently analysing his field data. We interviewed him in Aarhus about his experiences as a fieldworker.
Could you briefly summarise your descriptive project and the fieldwork you conducted?
I went to St. Croix, which is one of the Virgin Islands in the Caribbean, to study the local English-lexifier creole language, locally known as Crucian. My project is part of an ongoing effort … ↪