Quiz Intercorruption & Avforbrydelse.
Quiz in English.
This word does not exist. What does it mean? What could it mean? The most creative, funny or etymologically appropriate solution wins.
Intercorruption.
Send your answer before 19 November noon to: quiz@lingoblog.dk
Quiz på dansk.
Dette ord findes ikke. Hvad betyder det? Hvad kunne det betyde? Den mest kreative, sjove eller etymologisk passende løsning vinder.
Avforbrydelse.
Send dit svar senest 19 November kl. 11.59 til: quiz@lingoblog.dk
Og vinderen er.. sidste uges quiz
Vi fik mange svar, både på den danske og den engelsksprogede quiz.
DANSKE QUIZ
Lasse Cordes sendte en detaljeret forklaring med, som er helt korrekt, så vi citerer den her:
Sæbe et slot: 'Sæbe' må referere til det verdenskendte sæbebrand Lux, 'et' lyder en meget lille smule som 'em', og et slot kunne også kaldes en borg. Altså er der tale om hovedstaden i Luxembourg, nemlig Luxembourg.
Gæret druesaft: Gæret druesaft kaldes også vin. Hovedstaden er Wien i Østrig.
To gange ind: 'To gange' sætter tankerne i retning af at dublere noget, og 'ind' på engelsk hedder 'in'. Svaret er Dublin i Irland.
To kolde: To er også et par, og de kolde, der tales om må være nogle ispinde. Med andre ord: Paris i Frankrig.
Steg far: Far er så stor, at han næsten kun kan steges i ovnen. Så kunne man selvfølgelig sige, at han bliver bagt i stedet. På engelsk hedder far 'Dad'; steg far bliver da til Baghdad, hovedstaden i Irak.
Fiskefrost: Der er mange fisk i havet, men siden vi kun er interesseret i hovedstæder, må den omtalte fisk være rimelig stor. Det kunne eksempelvis være en tunfisk. Når det er frostvejr bliver vand til is, og den søgte by må da være Tunis, hovedstad i Tunesien.
Et alternativt svar for "steg far" var Brasilia, men der var ingen forklaring for tankegang.
Efter Lodtrækning vandt Kirsten, til lykke!
ENGLISH_LANGUAGE QUIZ: and the winner is….
Andreea-Madalina Balas' answer was not only visually impressive, it was also completely correct:
Capitals in Europe
Hoot a black death = Boo a pest = Budapest (Hungary)
Netherworld disappear under water = Hell sink in = Helsinki (Finland)
Narrate pub = Tell inn = Tallinn (Estonia)
Schedule a break = Book a rest = Bucharest (Romania)
Capitals outside Europe:
Bangkok (Thailand)
Cleaning 1000 kilo = Washing a tone = Washington (United States)
Alternative answers given by others were:
Narrate pub   Talk inn                     Tallinn
Hit rooster      Whack a dodo         Ouagadougou
We have drawn a name, and the lucky winner is…. Byurakn Ishkhanyan. Not the first time she has won.
Ugens quiz/quiz of the week
Ved Quizmaster Peter Bakker
Denne ugens quiz om
Attractive prizes
Please note that we have obtained an attractive collection of books, added to the desirable books we already had available. We ship all over the world.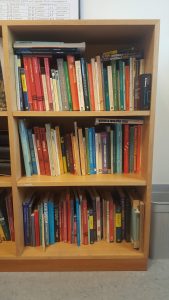 Quizzens vindere i 2019. Wall of Fame/Æresgalleri
Rebekah Baglini, Aarhus
Byurakn Ishkhanyan, København/Copenhagen (A practical course in Turkish)
Agnes Boel Nielsen, Aarhus (699 Varme Termer. Leksikon til sprogkundskab)
Sofia Navarro, Aarhus ("Broken English Spoken Perfectly")
M. Beisner, Jylland
Alona Chaika, Aarhus (book about psycholinguistics)
Sofia Navarro, Aarhus (two books about teaching/learning Danish)
Jens Malmkjær Willumsen, Aarhus (teaching book for Japanese)
Pernille Blom, København V (video "Children of a lesser God og Erik Hansen "Glæden ved Grammatik")
Jørgen Nielsen, Thy (en biografi af fonetiker Eli Fischer Jørgensen)
Jens Petersen, Brande (en russisk grammatik)
Susan Bjørn, Nuuk (bog om dansk Vestindien og en grønlandsk grammatik)
Marcia Taylor, Philadelphia, USA (book by Deborah Tannen on men's/women's language)
Eric Jensen, Sydney, Australia (Anders Lund Madsen: æøa)
Jytte Petersen, Aabenraa
Mads Hansen, Aabenraa
Susan Bjørn, Odense (om thai sprogtypologi og engelsk sproghistorie)
Jakob Steensig, Aarhus
Thomas Nielsen, Varde (Welsh syntax, + een boek in het Nederlands: al-ter-na-tief ABC)
Louise Jensen
Katrine Madsen, Aarhus ("Rid i nat", udgivet af Dansklærerforeningen)
Louise Frederikke Høgh Larsen, Odense (Otto Jespersen. Børnesprog; Birte N. Nielsen. Nøgle til de spanske verber)
Maria Andersson, Aalborg (Olsson J. (2008), Forensic Linguistics)
Carmen Rodríguez, Montevideo (Gramatica Cocama)
Wolfgang Glob, München (Indo-Europäische Sprachgeschichte)
Peter Aagaard Sørensen, Sønderjylland (Lewis – Teach yourself Turkish; Gurli Hauschildt – Handelsfaglig Ordbog dansk-tysk).
Jakob Kristen Winter Overgaard, Aarhus
Cefas van Rossem, Netherlands (Highfield, Arnold R.; Bøegh, Kristoffer F. 2018. Georg Hjersing Høst's Account of the Island of St. Thomas and Its Governors : Recorded there on the Island from 1769 until 1776)
Byurakn Ishkhanyan, København/Copenhagen
Jeroen Willemsen, Aarhus