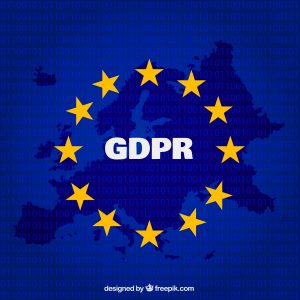 GDPR – business or pleasure?

Do you remember GDPR (or, for mnemonic assistance, Gitte and Per)? This is one of three posts on the EU law that everybody feared last year: What did we think it was, what is it, and what effects has it had?
In the weeks before 25 May 2018, I received up to thirty e-mails a day (yes, I have too many accounts at webshops and social media) with similar text: "We are updating our Privacy Policy".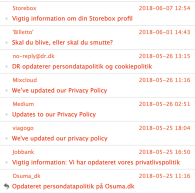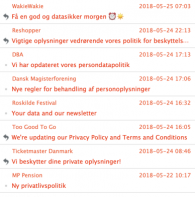 … all on occasion of GDPR, EU's new data law, which Lingoblog has written about here and here.
The many e-mails made me think if I ought to send a similar one out to all of my … ↪