In the spring of 2014, I (and other brave MA-students) took a course in Linguistic Ethnography at Aarhus University. Our research group quickly decided to explore the field of local haircutting parlors. This blog entry tells of my field work at Barber Shoppen.
Barber Shoppen is 'a wonderful place where men can be men without having to be filled with female products and girl talk'. In essence, it caters the wishes of men who seek the atmosphere and service of an old school barber. When walking in through their doors, I expected to meet beefy, mustached men in aprons giving close shaves, customers smoking cigars and enjoying a scotch in classic barber seats, soft jazz music playing in the background.
But I was met by contradicting impressions. There were the signs of a classic barbershop – the smoking, the distancing from women's hair parlors, the men's magazines – but at the same time hints of a more modern version of the same: the presence of children, the sharp look of the staff, the youthful, lively atmosphere. This was also accentuated through a large photograph sitting above the couch presenting a good-looking and suited-up barber crew:

The crew seemed very harmonious and equal.  I was intrigued by the way that the place was able to attract a certain type of masculinity – one where men could claim their rights to drink beer and be free of girl talk but at the same time care about their looks and not be ashamed to show it. I was puzzled by the mix of the intimacy of the haircutting business and doing this masculinity. How did Barber Shoppen cope with this?
One of my findings was the use of the mandehørm (male behavior) register, an integrated part of the general atmosphere of Barber Shoppen. Barbers and customers are able to carry a joking tone in virtue of their relationship but also because the cultural space allows it. Barber Shoppen is a place where jargon of this type is not only permitted, but also encouraged. One example is Jens (customer) and Danny (barber).  Jens makes a witty mention of Danny's beard to which – just as jokingly – Danny replies 'you racist fuck', playing along on his own foreign ethnicity. Jens merely shrugs it off with a 'ja:' and a remark about his many asylum and refugee activities, making the insult rather off the point. The register can accommodate both joking and insults, strengthening relationships and providing a way for Jens to gain the acceptance of Danny and the other staff members, thus achieving community at the parlor.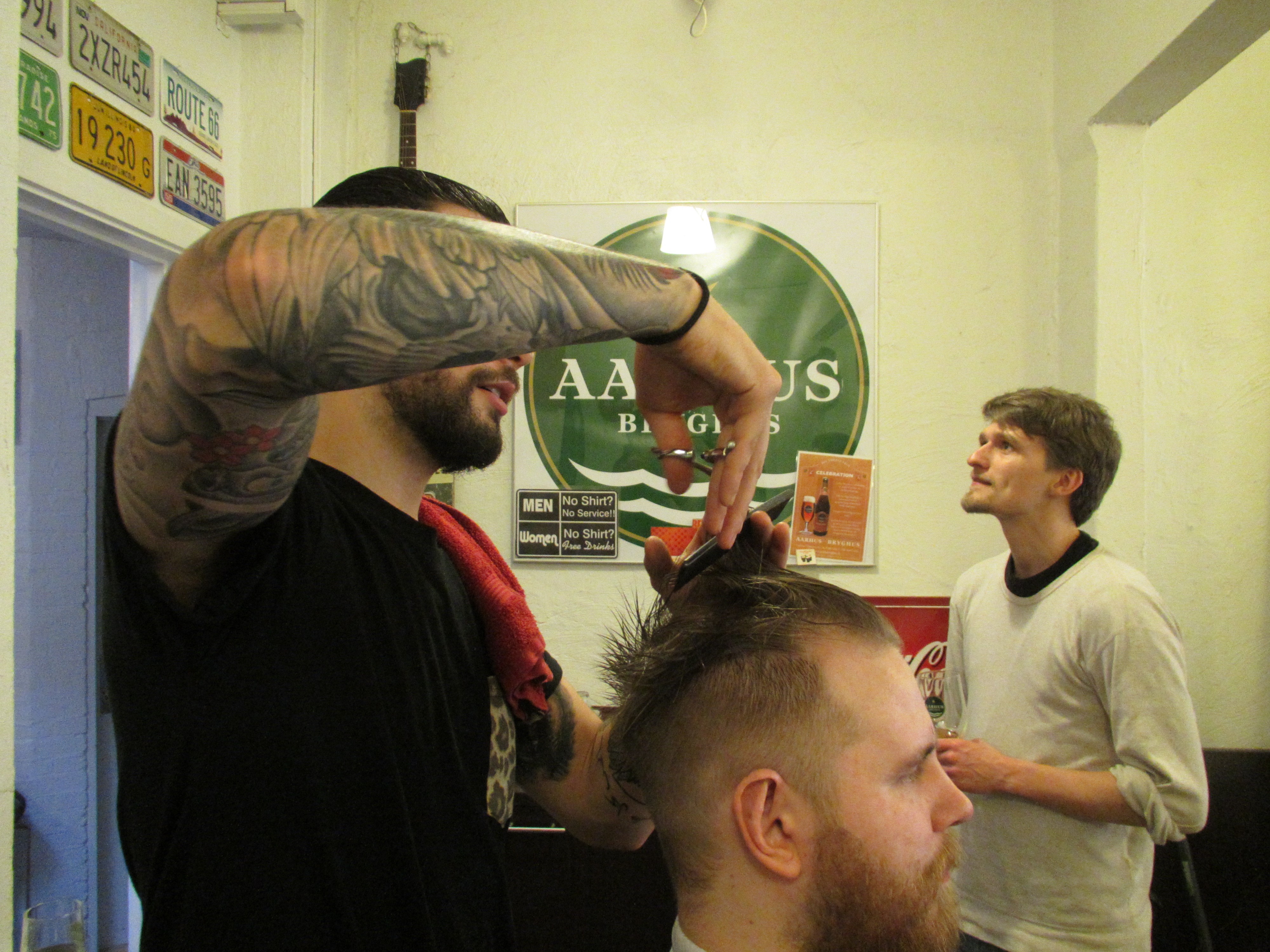 Humor is used to take an edge off the possible uneasiness and the fact that men grooming men is not considered very masculine. The joking is a way to smooth out disagreement, but may also be a broader characteristic of Barber Shoppen as a whole – a way of doing mandehørm together. During my data collection, it was clear that this mandehørm was a major part of the customer experience of being in the place; joking with the employees, drinking beer, fist bumping – and having a close shave by another man. Through their emotional labor, the staff at Barber Shoppen was able to provide such an atmosphere where clients feel at home and are not intimidated by the intimacy of the situation.
During an interview with one of the barbers, we discussed how he handled customers requesting an ill-fitting cut. He explained that he would not discourage a customer from getting an unsuitable hairstyle – rather, adherence to the customer's wishes prevailed over an unstylish haircut. He would provide his professional advice but never overrule a customer, especially not concerning walk-ins – in such a case he wouldn't even bother suggesting a more appropriate haircut, but simply regard the customer as a head, not as an individual. The community inclusion obtained by being a regular permits the barbers other ways of interacting with their clients, treating them not as heads but as members of the community who have achieved the right to receive their professional advice.
Community is achieved when the staff involves their customers in the haircutting procedure and hereby creates a dual tunedness that is both homely and professional. The barbers perform emotional labor where they invite their customers to participate locally in the 'here-and-now' haircutting event but also pave the way for a customer to become a part of the parlor and develop from a walk-in into a regular. Welcome to Barber Shoppen!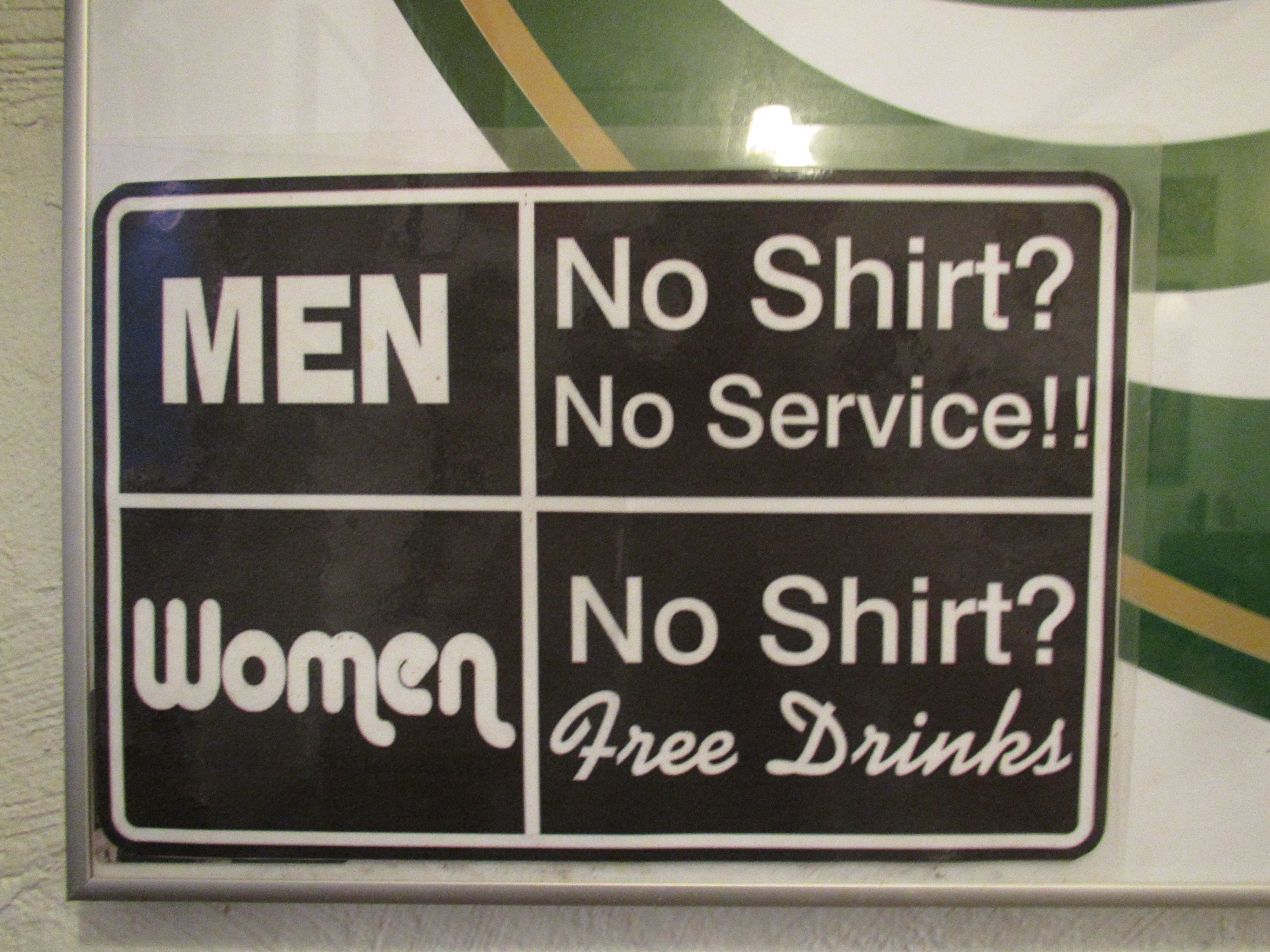 In need of a trim? Video of Barber Shoppen.
Benjamin Riise teaches Danish as a second language at Lærdansk Favrskov.